The Ultimate Thrill Seekers Combo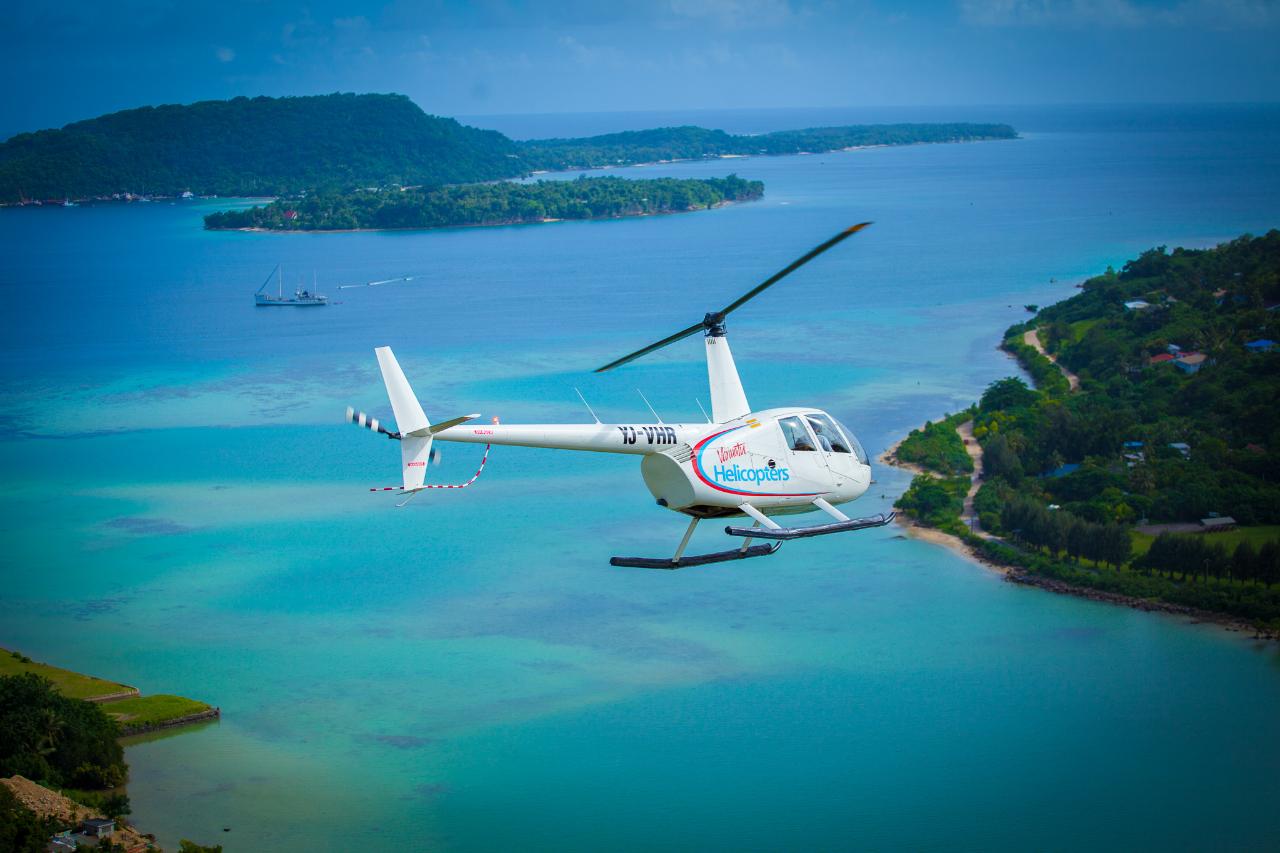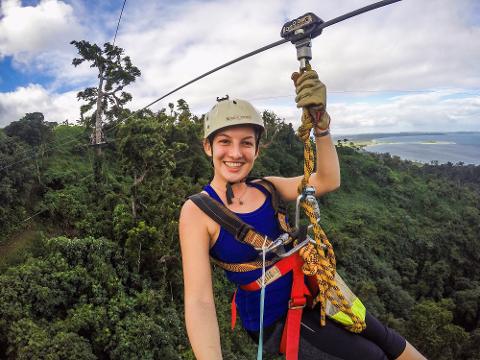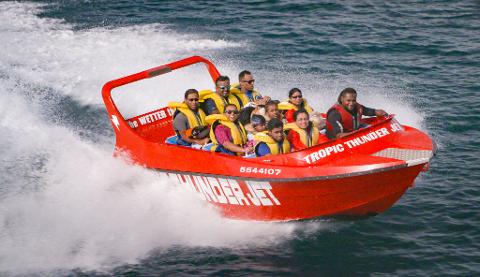 Duration: 3 Hours (approx.)
Product code: P7MRTF
A Helicopter ride to get you off to a flying
start, then soar through the trees on our TreeTop Canopy Tour Zipline before
getting soaked in the fastest Jet boat in Vanuatu. Do all three in one day or
over a couple of days.
Your combo includes:
Helicopter flight by Vanuatu
Helicopters. A free Glass bottom boat tour will get you out to the
waiting helicopter on Vanuatu's only floating Heli Port in the beautiful Port
Vila Harbour. Once airborne you will see why their motto is "A Better View of
Paradise". The colour in the reefs come alive as the helicopter ascends
above them; keenly keep watch as you may see the resident dugongs and turtles.
The helicopter will cross over Hideaway Island so you can spot the underwater
post office before swinging around the Cascade Waterfalls and landing in the
gardens high on The Summit beside the Zipline departure point.
Treetop Canopy Zipline Harness up and get ready for an adventure!
Following your safety briefing, a short walk into the lush jungle will lead you
to four flights of scaffolding to ascend into the treetops for your first of six
ziplines and two suspension bridges totaling 1 km in length. Glide effortlessly
platform to platform while stopping to take some unforgettable photos in this
pristine environment. After the tour, return to town in the Ziplines 4WD
truck. The truck will take your back to the original departure point where
there are numerous restaurants to choose from should you be ready for lunch or
afternoon snack if you choose the afternoon departure. (Lunch at your own
expense.)
Tropic Thunder Jet is Vanuatu's fastest Jet boat experience. This
tour is called "the Wetter the Better" and it gets your heart pumping full of
adrenalin as the skilled driver races the boat across azure blue water and into
the shallows of the reefs. Hold on tight because the boat can do a 360 degree
spin at full speed. The Skipper will slow things down occasionally and talk to
you about the local sea life and villages you see along the way but not for
long as it's time to push the pedal to the metal and unleash the power of the
V8 engines… It's a Thrilla in Vila.
An epic and unforgettable day!
Total Tour Time: 3hrs 45 mins
Jet Boat trip runs on Tuesdays and Thursdays and all cruiseship days at 2pm

Minimum booking of 2 people.
What to bring for Zipline: comfortable clothing (no short shorts or dresses), closed in shoes (if possible), bottle of water (can buy at Summit), and your camera, smart phone or GoPro.
What to bring for Jet boat: change of clothes and a towel if you choose to do this activity first
Included on Zipline: transfers from the Seafront to The Summit Zipline, rain jackets, lockable gear storage, pouches for smart phones.
Not included: food or drinks and transfers from your hotel to the seafront
www.tropicthunderjet.com
www.vanuatujunglezipline.com